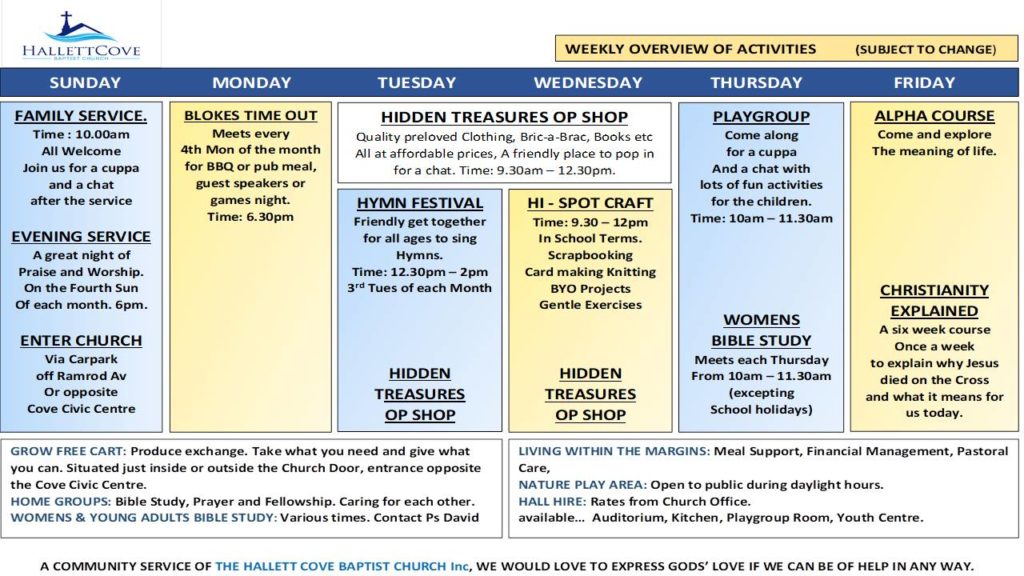 We have a prayer group that meets in the church at 1pm on Tuesday's all welcome.
HOME GROUPS are a great way to learn and share together. Please consider either hosting or joining a home group this year. It would be great to have more groups and opportunities to invite others into fellowship. See Pastor David for more information.
FEDERAL ELECTION DAY is Saturday May 21st, and our church will be a polling booth. Please spread the word to your friends and neighbours to use our facility on the day.
VISION DAY PART 2 will be held on Sunday June 5th after the morning service.